I have owned this 69 Camaro since about 1990. I originally traded a 1968 Mustang for it. This car sat for about 10 years prior to that. Before the car sat in the 80's, it had a rebuilt engine, transmission installed and a new paint job. It had a nice interior with the exception of the headliner, carpet and dash pad. After I traded for the Camaro, I got the engine running and soon was driving the Camaro. In 1,000 miles of getting the car driving, the "New" transmission was slipping and burned up. at about 10,000 miles of getting it running, the "rebuilt" 307 broke a piston ring and started smoking like a grassfire. Also, the "new" paintjob blew off when I used a high pressure car wash on it. After the engine started smoking, I purchased a "professionally" built long block 350 to put in the Camaro. I drove this car through college at Oklahoma State University in Stillwater Oklahoma. I put approximately 40,000 miles on it while I was driving it to college. I remember coming home each weekend and spending most of the weekend working on it to get back to Stillwater on Sunday night. After I graduated and bought a new car, the Camaro saw limited duty. When the 350 started to smoke, I pulled the engine out and put the Camaro in a 10X20 Mini Storage for 7 years. In January of 2002, I got a good deal on a used late model 350 TBI Serpentine engine. I decided since I had plenty of spare parts, I could put this engine in the Camaro with minimal effort and money. I was laid off of my job in February of 2002. I thought that the project was surely derailed. While I was out of work, my friend Chris Turner, "The Bodyman" offered some space in his body shop for me to start sanding and doing the body work on the Camaro while I had time on my hands. I took him up on his offer and worked at the body shop on my own car. I also helped with other client cars as I was needed. We worked a deal that I would do work in trade for the labor to do the bodywork and painting on the Camaro. I have since gotten a job in my field. Since the Camaro has been painted, the engine blew a head gasket. I had the heads rebuilt by Burt at Carter-Davis Machine shop. I also installed a Comp Cam and lifter set and new timing chain set. I have also installed sub frame connectors and a power disk brake conversion. I had the steering box rebuilt and I cleaned and detailed the firewall and fender wells. The engine has a complete MSI Ignition on it, including a Pro-Billet distributor. It also has an aluminum intake, headers and Holly carburetor and electric fan. I replaced the factory gauges with AutoMeter UltraLite ProComp Gauges. I chose the 160 MPH speedometer and 10,000 RPM Tach and mounted them in the factory location. I also used the AutoMeter 4 gauge console pod with Fuel, Volts, Temp and Oil Pressure gauges.

When the 350 developed a rod knock after repeated thrashings I decided to bite the bullet and build a 6" Rod 383 Stroker with Vortec heads. The intake system was replaced with an Edelbock Air-Gap Manifold and a Holley 750. I again had all the machine work done at Carter-Davis Machine Shop. I also installed a rebuilt 350 Turbo Transmission with a B&M shift kit and a TCI 2500 Stall Converter. The next page is a pictorial outline of the installation of a Ford 9" Rear End in a 1969 Camaro.
9" Ford Rear End Conversion Photos!
---
These are some of the earliest pictures of the Camaro I have.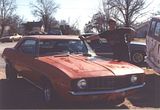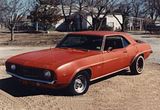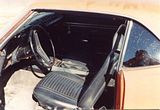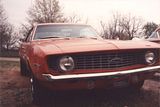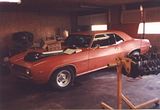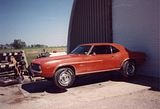 Putting her back on the road with a stock 350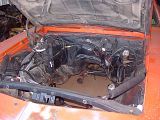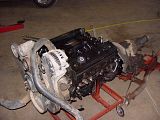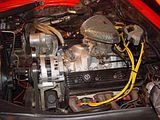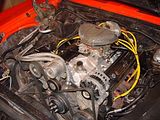 Replacing Blown Head Gasket, Cam & Valve Job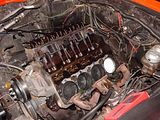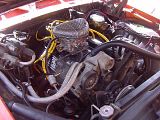 Paint and Bodywork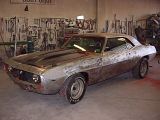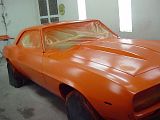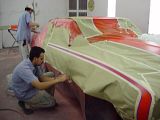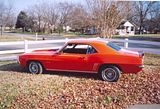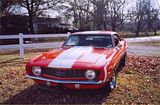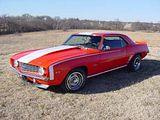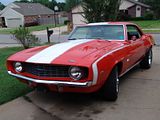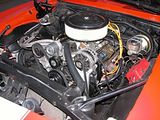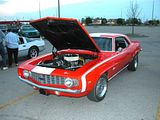 350 Engine Removal and Disassembly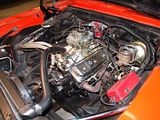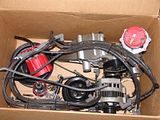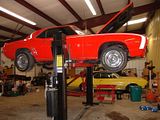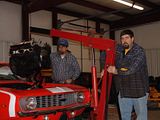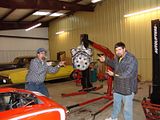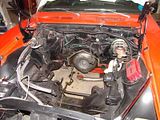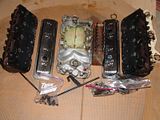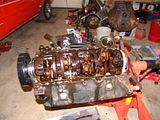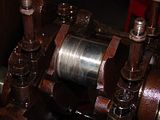 Assembly of 6" Rod 383 Stroker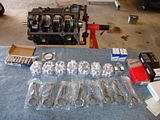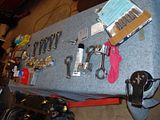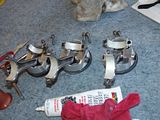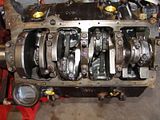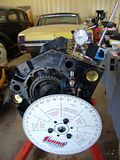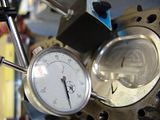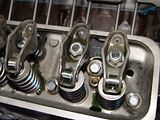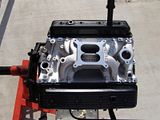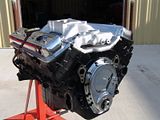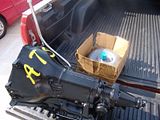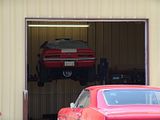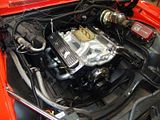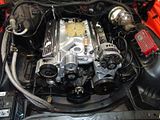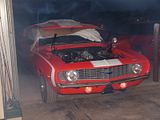 Installing a B&M SHift Kit and TCI Stall Converter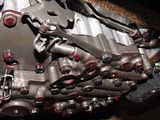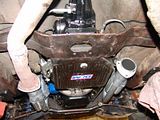 Engine and Interior the way it is now.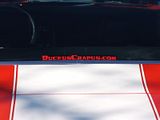 Creating Smoke on the Duckus Crapus "Burnout Hill".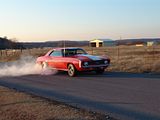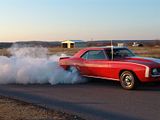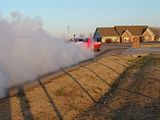 Fort Gibson Lake Photo Shoot with the Late Great Chevy Club.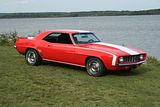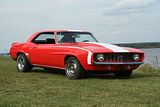 I had to smoke out the picnic the other club members were having.